Cayman-based champion racer Kyffin Simpson heads to St. Petersburg, Florida this weekend for the opening round of Indy Lights Presented by Cooper Tires. Driving the #21 InvestCayman TJSpeed Motorsports machine, 17-year-old Kyffin will compete official feeder championship of the 2022 NTT INDYCAR SERIES in front of a bumper 140,000+ crowd of race fans.
Kyffin, now in his third year of car racing after graduating from karts in 2020, is no stranger to success. He stormed the 2021 FR Americas Powered by Honda series (regional Formula 3) with 7 wins and 13 podium finishes, and recently became an official Honda Performance Development program driver following impressive sportscar testing in 2021.
2022 brings a new challenge. Alongside his sportscar program with Honda, Kyffin will fight for the title in Indy Lights – the supporting act of America's most exciting racing series, the NTT INDYCAR SERIES. Years younger than his peers, Kyffin has defied expectations and set the pace in pre-season testing so far, most notably at Indianapolis Motor Speedway in October at the Chris Griffis Memorial Test.
Most recently, Kyffin raced in the Rolex 24 Hours of Daytona at the wheel of an Acura GT3 race car in a star-studded field of INDYCAR, IMSA and F1 racers, regularly fighting at the front of the field despite his relative inexperience.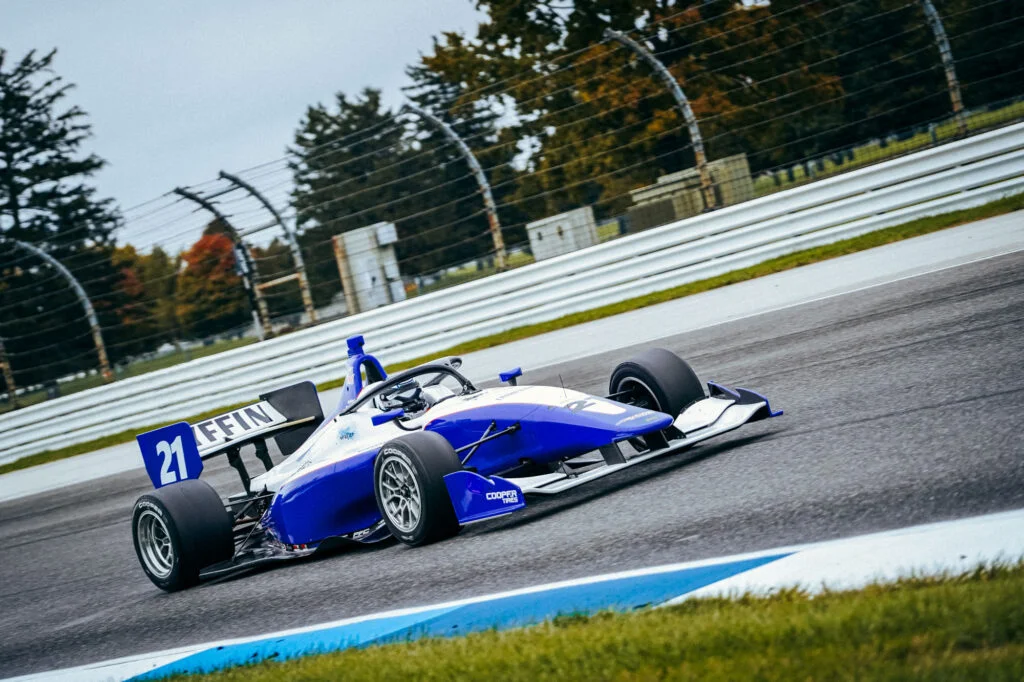 Simpson now looks to Indy Lights as the next step in his rapid ascent to one day racing at the Indy 500.
"I couldn't be more excited for the first round this weekend at St. Pete. It feels like it's been a long time coming, but thankfully I've been kept busy with testing, racing with Honda, and spending time with family over the winter back in Cayman. I even managed to get a few days of kitesurfing in recently at East End Beach. I feel fresh and ready to get going!"

"Being a street course, the track at St. Pete is pretty bumpy and unforgiving. The walls are close which means no margin for error, so every lap in practice counts. I'm hoping we can get the season started on the right foot with a solid result for the team and my sponsors.

Of course, I'm grateful to have the support of InvestCayman and Visit Cayman Islands this year, and I'm proud to fly the Cayman flag on the car in such a high-profile series. I hope plenty of folks from Cayman and the Caribbean tune in to watch this weekend."
All 14 rounds of the 2022 Indy Lights Presented by Cooper Tires will be broadcast live on Peacock, just prior to the main NTT INDYCAR SERIES event. Fans can follow live coverage on the Peacock TV and mobile apps, and can support Kyffin on social media via Facebook, Instagram and Twitter.
Kyffin is supported by InvestCayman, Visit Cayman Islands, Boddens Legal, Kimpton Seafire Resort + Spa, Simpson Race Products, GoPro action cameras, Spy sunglasses and Kokoro Media.